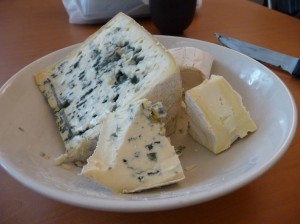 Are you a blue cheese fan? Do you love yourself some funky blue mold?
I have to say that blues aren't my favourite cheese, but I can certainly enjoy the right one when I'm in the mood. I've had a couple of blues that were absolutely delicious, and there are certain times when I crave that extra something in my cheese.
If you're a blue cheese fan and a home cheese maker, I'm guessing you're either already trying your hand at making your own blues? Or at least it's in your future plans.
A lot of Curd-Nerd's are absolutely passionate about their blues, and are busy perfecting their own version. Some have great success, others are finding it a bit more challenging. Getting that blue mold to grow as it should is usually the biggest test. Read more